The Ghana Navy has taken delivery of two (2) 27 inches' Boundary Class Ships from the United States of America (USA) at the Takoradi Harbour on Saturday 17 June 2023.
The two ships were donated by the US government to assist the Ghana Navy effectively patrol its maritime domain.
The US Naval Attaché to Ghana, Commander (Cdr) Carlton McClain, in his remarks delivered on behalf of the government of the USA, said that the Gulf of Guinea had become an important marine root for the world trade and therefore, it was imperative that such vessels were delivered to eradicate threats faced. He thanked Ghana's leadership for their fruitful cooperation.On his part the Flag Officer Commanding (FOC) Wester Naval Command, Commodore (Cdre) Emmanuel Ayesu who received the vessels on behalf of the Government of Ghana, expressed his profound gratitude to the US Government for the thoughtful gesture.
"Not only will the vessels strengthen maritime security in the Gulf of Guinea, but they will also enhance the operations of Ghana's maritime domain hence embarking on various missions at sea'' he added.
A reception ceremony was held in line with the traditions of the Ghana Navy before the deployment of vessels on their arrival.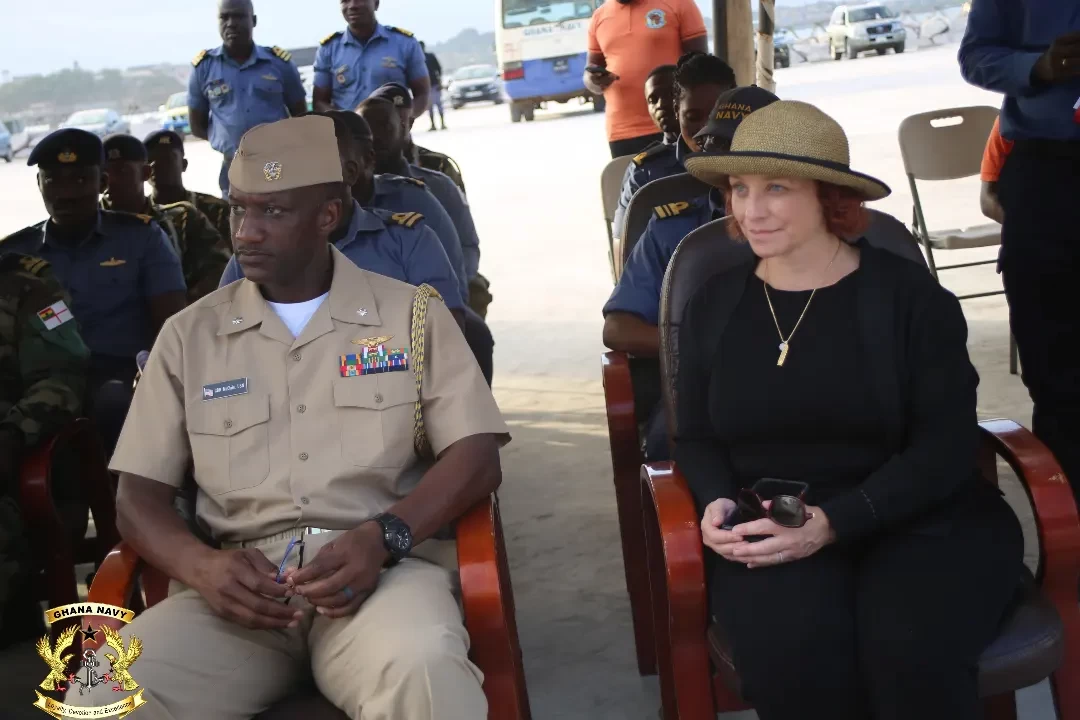 The reception of the Boundary Class Ships christened Ghana Navy Ship (GNS) AFLAO and (GNS) ASSINI which marked another significant milestone in the history of the Ghana Navy, in furtherance of her vision to modernize its fleet towards maintaining a blue economy and its oil fields.