Commodore (Cdre) Godwin Livinus Bessing has handed over command to Cdre Bright Emmanuel Kojo Atiayao as Flag Officer Commanding (FOC), Naval Training Command (NATRAC) at a brief but colourful ceremony at Nutekpor near Sogakope in the Volta Region on Friday 16 June 2023.
As part of the ceremony, the outgoing FOC, Cdre Bessing inspected a 48 man Guard of Honour commanded by Lt (GN) Daniel Fredick Out, the acting 2nd- In-Charge of the Supply Application School (SAS). The Ghana Navy Regimental Band was in attendance.
In his farewell address, Cdre Bessing expressed his gratitude to his staff and personnel of the Command for their support throughout his tenure of office. He said that in line with the Command's vision to train officers and ratings for leadership positions in the Ghana Navy and beyond, it became imperative that courses are run in some tertiary institutions to enable them receive certificates to enhance their fields.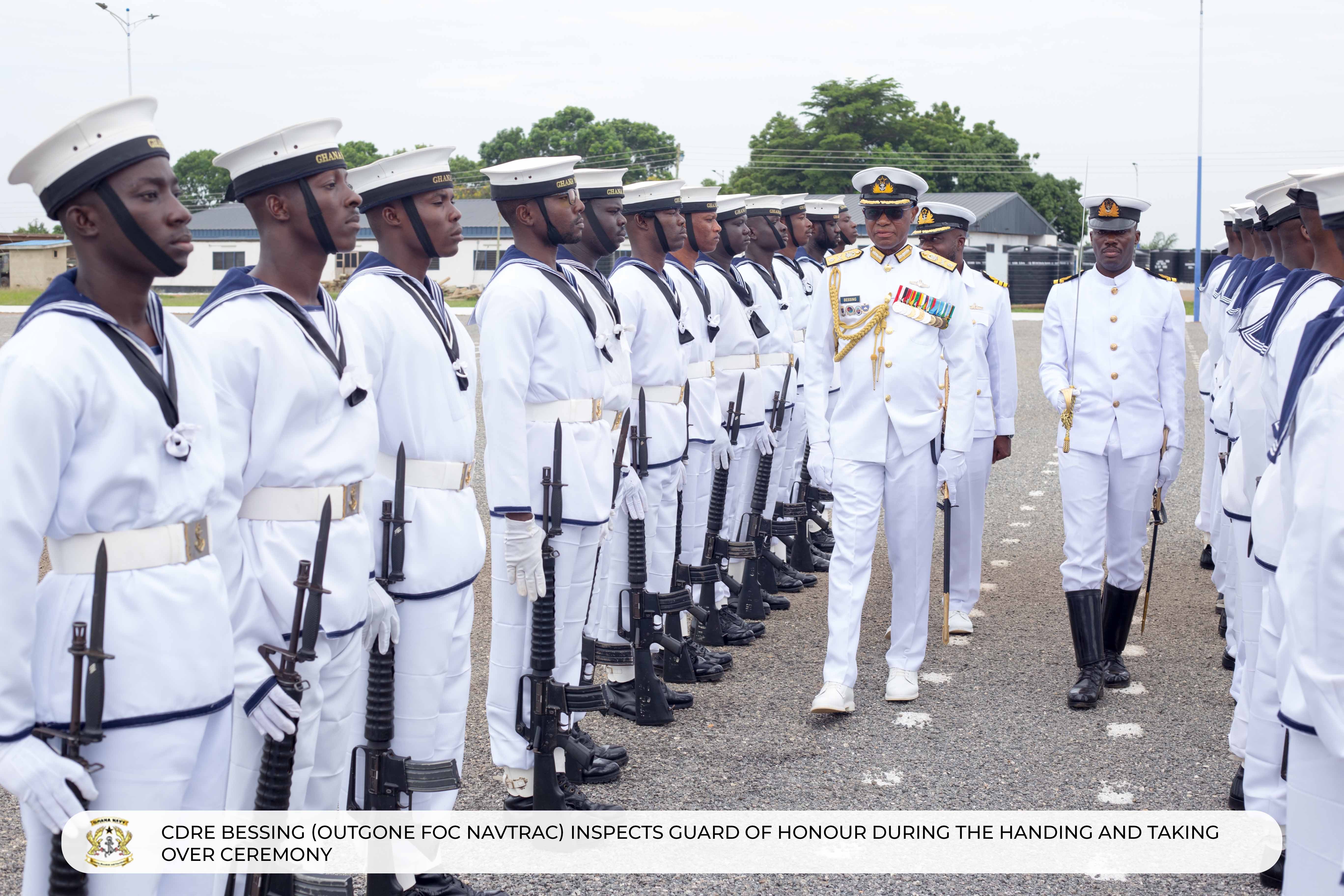 He stressed that in line with this, the Ghana Navy signed a Memorandum of Understanding (MoU) with Ho Technical University to issue certificates for courses run by SAS. He revealed that, the School of Marine Engineering and Combat Systems (SMECS) at Sekondi, School of Maritime Operations (SMOPS) and the Leadership Training School (LTS) based at Tema had all started discussions with the Takoradi Technical University (TTU) and the University of Ghana Business School (UGBS) to also issue certificates for courses run.
He mentioned that command was able to construct and commission a water sachet factory to produce sachet water for personnel of the Command at a reduced rate.