A delegation from the Chinese Navy Escort Task Group has paid a courtesy call on the Chief of the Naval Staff (CNS), Rear Admiral Issah Adam Yakubu at the Naval Headquarters, Burma Camp on Thursday 29 June 2023.
The visit sought to discuss matters of mutual interest between Ghana and Chinese navies, and also strengthen the already existing ties between the two countries.
The leader of the delegation, Senior Captain Zhao Lang was appreciative of the bilateral ties between the two countries stating that Ghana is the only country which has the longest diplomatic relationship with China within the region.
Senior Captain Lang was hopeful the visit would further enhance and strengthen the already existing relations between both militaries and assured China's continuous support to Ghana towards enhancing capacity building. He expressed his gratitude to the Ghana Navy for the collaboration and support, including protecting Chinese fishing vessels against piracy and other sea related crimes along the Gulf of Guinea (GoG).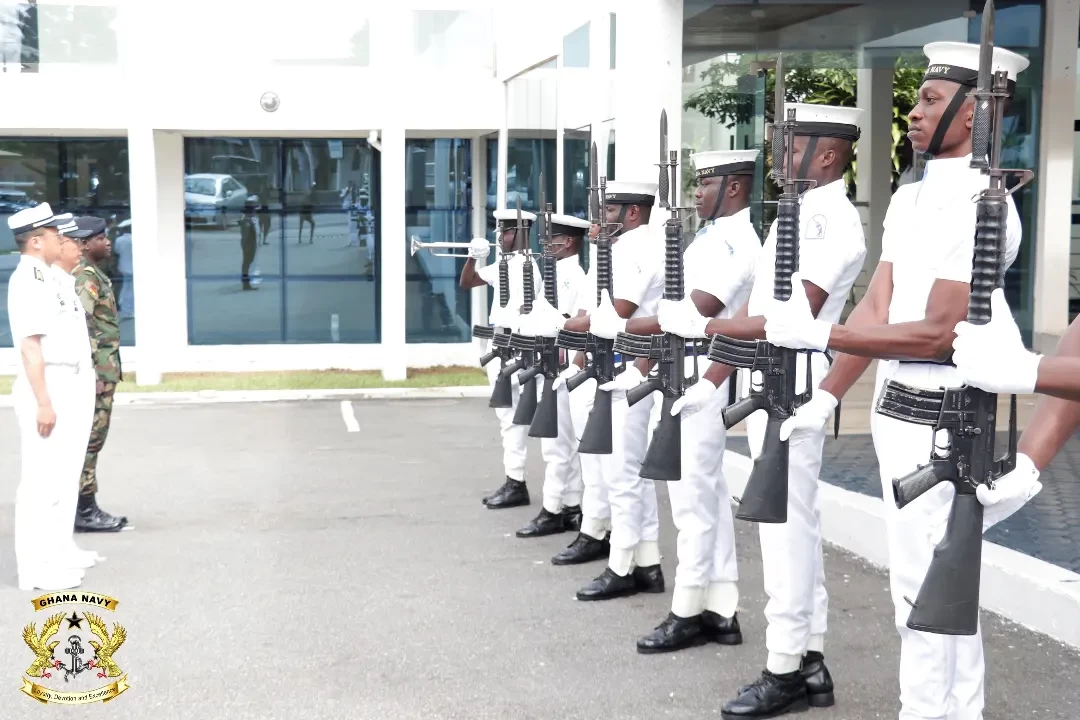 On his part, the CNS, Rear Admiral Issah Adam Yakubu, said the Ghana Navy has benefited enormously from the Chinese government and the Chinese People's Liberation Army (PLA) Navy over the past years which has increased Ghana Navy's operational capacity.
He mentioned that Ghana Navy is working assiduously towards curbing acts of terrorism and piracy within the GoG by providing safe escorts and corridors for Chinese fishing vessels within the territorial waters.