The Chief of the Naval Staff (CNS), Rear Admiral Issah Adam Yakubu led a delegation from the Ghana Navy to participate in Nigeria's 2023 Presidential Fleet Review held in honour of HE Muhammadu Buhari, at the Naval Dockyard Limited, Victoria Island, Lagos, on Monday 22 May 2023. The theme for the Review was "Fleet Readiness for National Prosperity".
Ghana Navy Ship BLIKA also participated in the Fleet Review, for the first time in the history of the Ghana Navy.
Presidential Fleet Reviews are traditional events where navies across the world honour their sovereigns or heads of governments. The ceremony involves the assemblage of ships and other maritime assets at a designated area for the purpose of demonstrating loyalty and allegiance to the state. The Review also provides an avenue for the President, to assess the preparedness of navies in meeting statutory obligations in the maritime security, safety and defence within a global and regional collaborative approach.
In his address, the CNS of the Nigerian Navy, Vice Admiral Awwal Zubairu Gambo said the event marked a major milestone in the annals of the Nigerian Navy, as it has afforded them an unprecedented support to the Nigerian Navy in terms of fleet recapitalization, infrastructural development and personnel welfare thereby boosting morale and fighting efficiency.
He mentioned that to bolster Nigerian Navy maritime security operational efforts, President Buhari approved the acquisition of additional vessels as well as several air assets, where two 76m High Endurance Offshore Patrol Vessels were acquired from Turkey, three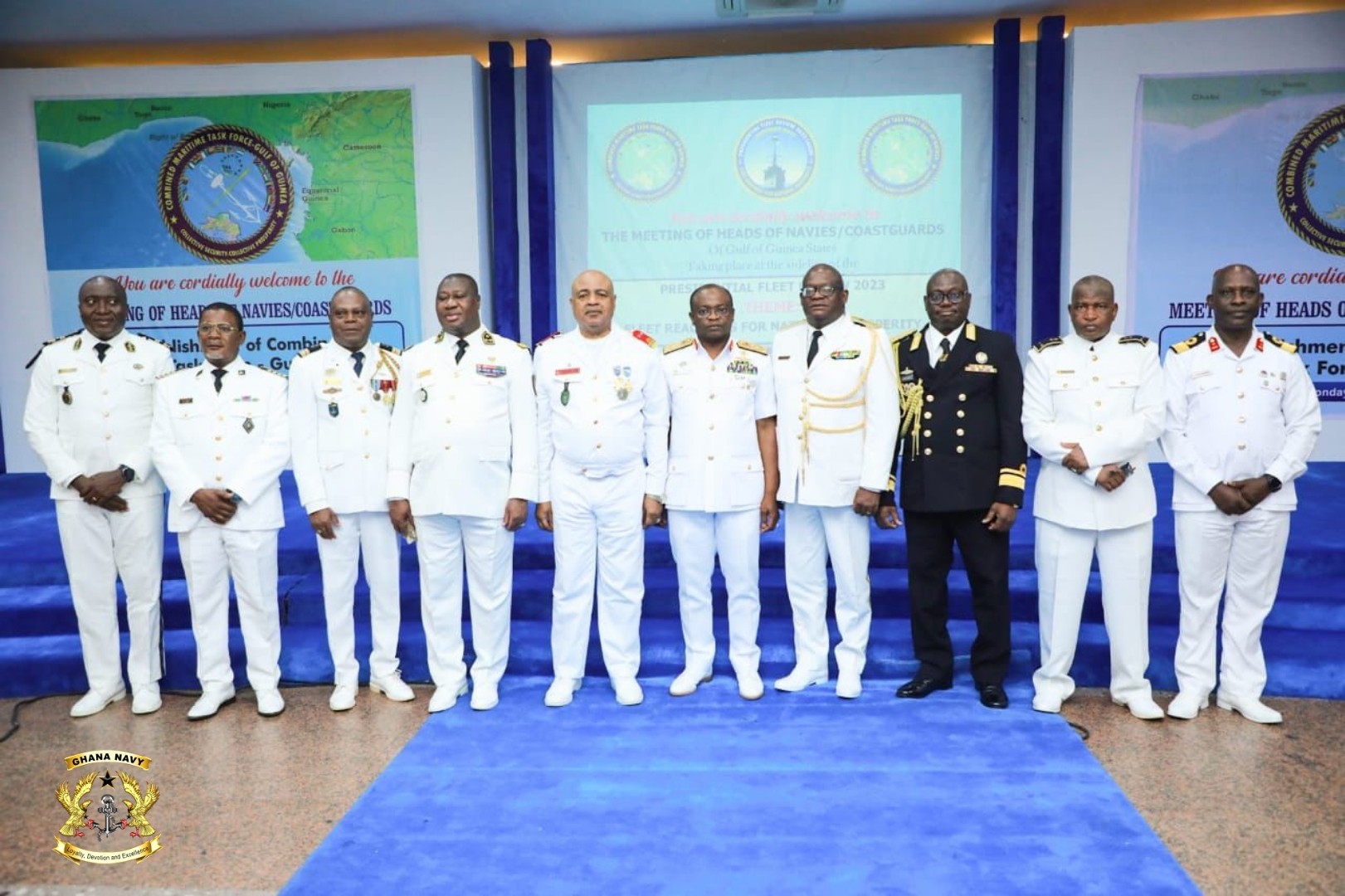 45m Fast Patrol Boats acquired from France and two Augusta Westland helicopters amongst others are currently under construction.
The event also saw the commissioning of a Landing Ship Transport, an Inshore Patrol Craft and 1 Augusta Westland Grand New Light Utility Helicopter, all of which form part of ships reviewed along Lagos Channel. Also included in this formation were the Ghana Navy Ship BLIKA and Italian Navy Ship, NAVE BORSINI.
The CNS of Nigeria highly commended Ghana Navy Ship BLIKA and its crew for sailing all the way from Sekondi to join in the Fleet Review. This is the second time within a short period that a Ghana Navy Ship has sailed to Nigeria to take part in an exercise.